Sweet Caroline | Richmond Lifestyle Blog
H e l l o! Summer is in full swing, which means I'm all about flirty dresses, breezy lounge clothes, and bright bathing suits. But you don't have to break the bank to score sweet summer style!
Here are a few of my favorite summer bargains so far. Click the images below to purchase!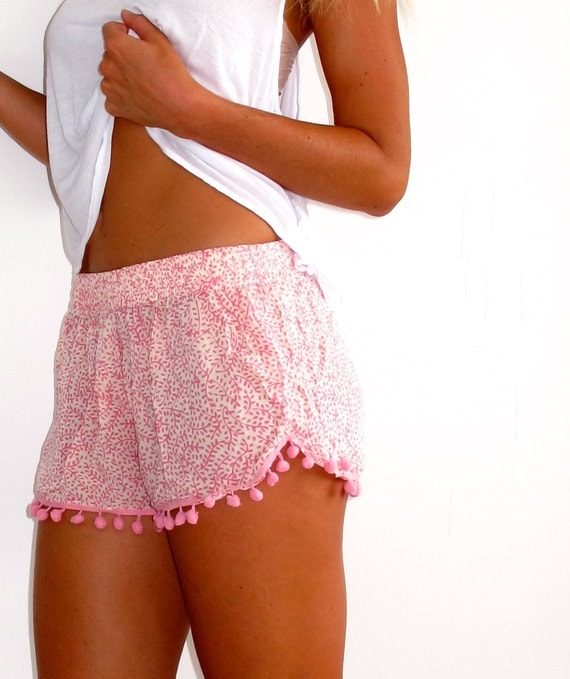 Pom Pom Shorts – Pale Pink and White Mini Leaf Print – $29.00 | Etsy
Mossimo® Women's Mix and Match Top and Bottom -Apricot Sorbet – $39 | Target
Hot Cakes "Sunset" Sandals – $24.99 | Shoe Show
Tribal Print Woven Dress – $22.80 | Forever21
Candy Coated Bib Necklace – $14.50 | Forever21
'Summer 2014' Mini Four-Pack – $17 | Nordstrom
Have you found any great bargains this summer you'd like to share? Post them in the comments section below!